Johnny trotter loco bongo
Wednesday, January 18, 7pm
Italy: Off The Beaten Path with Michael McCaulley and Jared Cannon of Tria
Think you've seen (and tasted) it all when it comes to Italy? Think again! While Italy is arguably the world's most beloved food and wine culture, there's plenty of nooks and crannies to be explored further, and who better to give us the tour than the folks at Tria? Tria is one of Center City's best spots to learn about wine and beer at their Fermentation School and Wine Room. Join Tria's Wine Director/Partner Michael McCaulley and Executive Chef Jared Cannon for a trip down Italy's path less traveled with a wine pairing menu including Ricotta Bruschetta with Prosciutto Wrapped Gorgonzola Stuffed Fig (paired with Vermouth di torinno Cocktail, Antica Casa Scarpa, Piedmont, Italy); Grilled Calamari, Frisée, Gigante Beans, Tomato Relish, Calabrian Chili Oil and Lemon Vinaigrette (paired with Grillo Bianco "TamÍ," Arianna Occhipinti, 2014, Sicily, Italy); 1732 Meats Wagyu Beef Bresaola, Baby Arugula, Moliterno al Tartufo Pecorino, Fig Balsamic Vinegar and Olive Oil di Montalcino (paired with Rosso di Valtellina "Nebbiolo," ., 2014, Lombardy, Italy); Testaroli al Pesto, Italian Sausage and Parmigiano Cravero (paired with a surprise "Orange Wine"); Lamb Sottocino, Shaved Fulvi Pecorino Romano, Castle Valley Mill Stone Ground Polenta (paired with Sagrantino di Montefalco, Colpetrone, 2009, Umbria, Italy); Flourless Chocolate Torta, Blackberries, Espresso Custard, Coffee Crumb, Saba and La Tur and Blu de Moncenisio Cheeses, Fig Jam, Raisin Crisps (paired with Sparkling Brachetto d'Acqui "Pineto," Marenco, 2015, Piedmont, Italy); and a digestivo of Barolo Chinato, Rivetto, NV, Piedmont, Italy.
Retrouvez toutes les discothèque Marseille et se retrouver dans les plus grandes soirées en discothèque à Marseille.
Sessions Records was a label that sold records through radio and television advertisements. They were the record label arm of Audio Research, Incorporated, located in the greater Chicago area. Early albums had an address of Hillside, Illinois, followed by Lombard, Illinois, Lisle, Illinois, and Downer's Grove, Illinois. By the late 1980s, Sessions had moved to 5050 List Drive in Colorado Springs, Colorado. President of Sessions Records, and listed on some discs as the reissue producer, was John Werling.

Sessions usually had two or three record sets pressed by the Special Products divisions of the major labels (Columbia, RCA, Warner Brothers, MCA), so the quality of the vinyl was excellent. Although most of the contents of the albums was standard reissue fare, occasionally they would come up with a rare stereo find such as the stereo version of "You'll Lose a Good Thing" by Barbara Lynn on For Ladies Only .

In addition to reissuing oldies albums, the early 1980s brought a series of albums by the Smurfs, usually reissues of Canadian albums, as well as the reissue of the Canadian Raccoons on Ice , narrated by Rich Little.

Sessions had their own series, the ARI-1000 series (ARI derived from Audio Research, Inc.), but many albums just used the numbers of the Special Products companies that pressed them.

Sessions began issuing CDs in the late 1980s. By about 1993, they discontinued issuing albums.


Early Sessions labels had the logo on top without other graphics. Labels were printed in various colors, . red, black, light blue, yellow. A Canadian Sessions label is yellow with the same design (far left). The ARI-5000 series used a label with a blue field on the bottom, and a sunburst graphic on top. By the 1980s, the Sessions label was brown, with the label name in yellow across the middle of the label. Later in the 1980s, a grey label with the label name in red above the center hole was used. Sessions albums pressed by Capitol Special Markets in the 1970s used the usual tan CSM label. In the 1980s, the Capitol Special Markets label shifted to a yellow design with the Capitol Tower in the background. Sessions albums pressed by Columbia Special Products used the usual CSP red label. RCA Special Products pressings of Sessions albums before 1974 used the tan RCA label. In 1974, the RCA Special Products label switched to blue, and by 1977, to black. Warner Special Products pressings of Sessions albums had the usual Warner Special Products label scheme. Disc 1 in a set had a red band around the edge of the label, disc 2 a yellow band, disc 3 a blue band, disc 4 a green band, disc 5 a purple band, etc.

We would appreciate any additions or corrections to this discography. Just send them to us via e-mail . Both Sides Now Publications is an information web page. We are not a catalog, nor can we provide the records listed below. We have no association with Sessions Records. Should you be interested in acquiring albums listed in this discography (all of which are out of print), we suggest you see our Frequently Asked Questions page and follow the instructions found there. This story and discography are copyright 2008, 2010 by Mike Callahan.
Membership to is free and will allow you to stay up to date with all the latest information about harness racing in SA as well as accessing valuable wagering tools such as speed maps and sectional times.
-- Breed -- Akhal-Teke American Bashkir Curly American Saddlebred Andalusian/PRE (Pura Raza Español) Anglo-Arab Anything Appaloosa Arabian Ardennais/Ardennes Asiatic Wild Ass Australian Stock Horse Azteca Barb Bardigiano Belgian Black Forest Draft Horse Boulonnais Brabant Breed Unknown Breton Draft Chincoteague Pony Cleveland Bay Clydesdale Cob mix Comtois Connemara Criollo Dales Dartmoor Dongola Donkey Donkey (standard) Donkey Foal Draft Dutch Draft Eohippus Exmoor Falabella Fantasy Fell Finnhorse Fjord Freiberger (Franches-Montagnes) French Trotter Friesian Furioso Gotland Grade Gypsy Vanner Hackney Horse/Pony or Harness Pony Haflinger Hanoverian Highland Pony Holsteiner Hucul / Carpathian Pony Hunter Iberian Icelandic Indian pony (Cayuse) Irish Cob Irish Draught Irish Thoroughbred Irish Warmblood Italian War Horse Kabardin Kaimanawa Heritage Horse Kathiawari Kentucky Mountain Horse Kiger Mustang Kladruber Lightbreed Lipizzaner Lipizzaner x Shagya Lusitano x Kladruber Lusitano/PSL (Puro Sangue Lusitano) Marwari Mexican Charro Horse Miniature Horse Missouri Draft Mule Missouri Fox Trotter Mongolian Horse Morgan Mule Murgese Mustang National Show Horse New Forest Nokota Norman Cob (Cob Normand) Norwegian Fjord Oldenburg Onager Orlov Trotter Paso Fino Percheron Peruvian Paso Poitou Donkey Polish Coldblood Pony Przewalski Quarter Horse Rhenish German Riding Pony Rocky Mountain Horse Russian Draft Saluki Shagya Arabian Shetland Pony Shire Somali Wild Ass Sorraia Spanish Spanish Mustang Spanish Norman Sport Horse Standardbred Stock Horse Suffolk Punch Swedish Ardennais Tennessee Walking Horse Tersk Thoroughbred Trakehner Waler Warmblood Warmblood Mix Welara Welsh Cob-Sec C Welsh Cob-Sec D Welsh Mountain-Sec A Welsh-Sec B Wielkopolski Zebra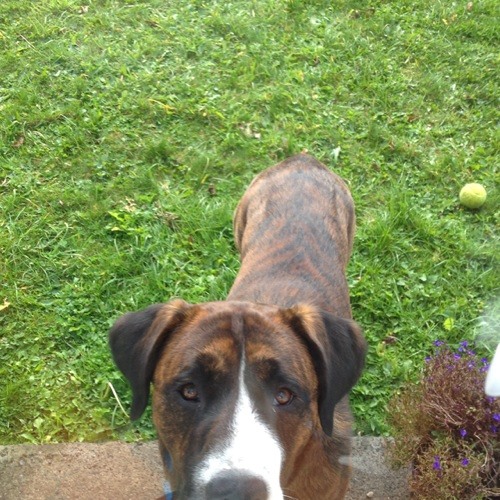 espew.gemist.us